Change your doors and windows virtually, visualize the new trend in renovation.
With Façade, take the guesswork out of doors and windows replacement. Just open the app, take a picture of your house and voila! You're ready to change the design of any exterior walls. Just add any of the ready to use doors and windows available, change the style, add color and grids, design it all yourself with Façade.
Get inspired
by all the possibilities
8 styles of casement windows
8 styles of Contemporary windows.
22 types of grids and separators
5 Styles of sliding windows
8 styles of sash windows
3 types of fixed windows
47 different colors
9 helpful backgrounds
4 transoms for doors and windows
More than 200 different door configurations
Garage doors and patio doors in bonus!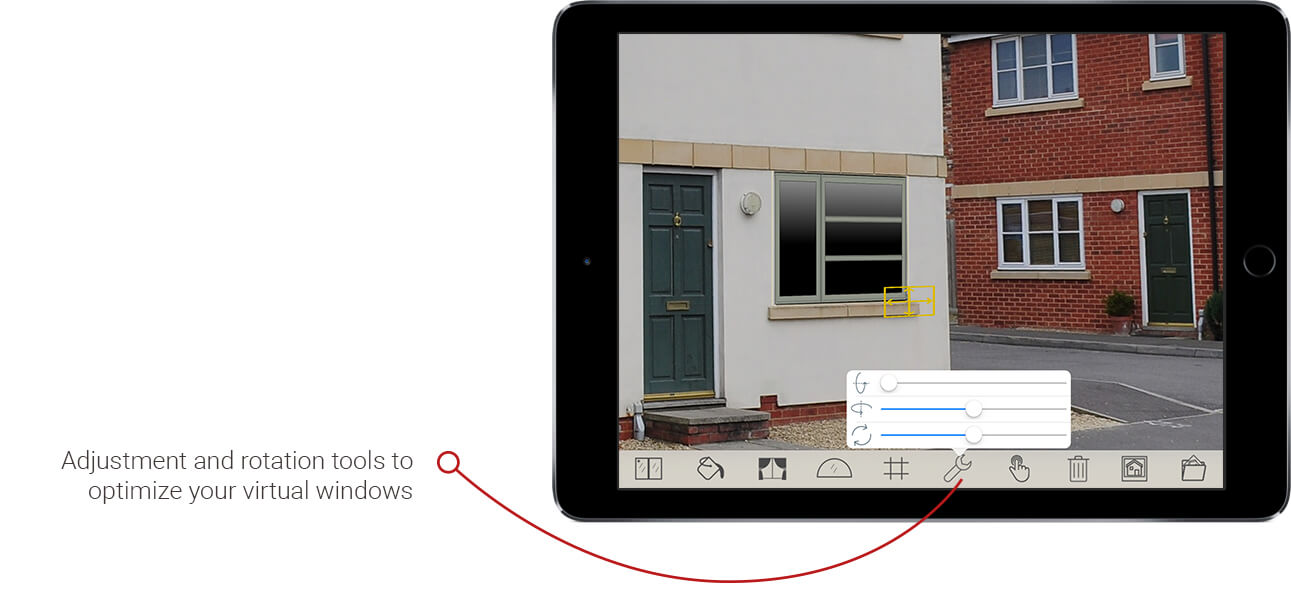 You have a windows and doors business?
Offer the possibility for your customers to preview your products on their house? For a modern approach look no further, Façade the application is here, use the contact form below and ask us how we can help you make more sales and add to your companie's customer experience with Façade,  We will get back to you as soon as possible. Many busisses in the windows and doors field already trust Renotrend.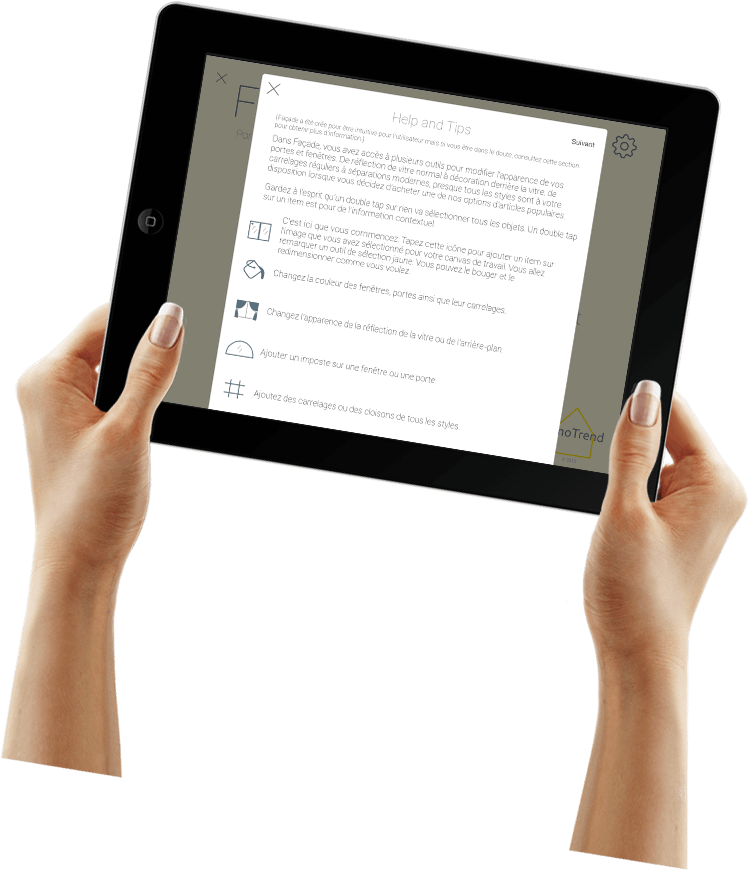 Help Tips and Videos
Façade was created to be intuitive for the user
but if you get stuck, look here for some extra information.