Looking for a Door Designer App or a Windows Designer App ?
Façade Windows and Doors Simulator
See it before you do it!
Try it for Free, go to the App Store and download your 7 days Free Trial

Replace or modify your house Windows and Doors from a photo with Façade the Window and Door Replacement Visualizer App.
With Façade Simulator, you will be able to see how a window and door replacement will look like before you actually do it. Just open the app, take a picture of your house and that's it! You are ready to change the design of any exterior wall. Simply add windows and doors available, choose the style, add color, grids. Become your own designer with Façade, the replacement simulator for windows and doors.
You are a retailer, add to the customer experience.
Offer your customers a way to visualize in a virtual way their doors and windows replacement. Use the app in your sales process to introduce new designs, reduce objections and reassure your customers.
Customization for Manufacturers and Dealers
The App is especially made for the Windows and Doors industry. It offers the possibility to view, in a virtual way how a replacement of Windows and Doors will look like. It saves time and facilitate decision making when choosing the type, style and colour of new windows and doors to be replaced.
The perfect tool
The Application is the ultimate tool when it comes to Customer Experience in the Windows and Doors replacement business. To most of us it has become second nature to use Apps in everything we do, potential clients aren't any different,  they would prefer to see a final render before they decide to buy, to more and more clients it has become a necessity, if you can't provide it, they might look elsewhere and you obviously will loose a lot of contracts.
Mobile App
Unlike computer or laptop Software, Applications are the modern approach to computing, they can be used anywhere without a connection and are much more user friendly.  Mobility is an advantage when it comes to direct selling, the App is self contained, it doesn't need an internet connection to work so it is possible for a salesperson to show a design on the spot directly at the customer's place.
Be seen
Get your Mark on front of your potential client's eyes while they are focused and exited about creating a new design for their home.
Control how Dealers and Distributors sell your products, get the App with your Logo and colours in their hands and see your sales grow.
Lower expenses
Deliver PDF Catalogues directly to your clients e-mail address, save money on printing, storage and transport, become more eco-friendly.
Sell faster
In the sales point of view, if the App is used in the selling process it will eliminate a lot of objections as far as colour and design at the end of the process, less objections will have to be addressed before the sale is concluded.
Sell more options and bring up your contracts value.
For most clients, it's not easy to imagine how Grids, Separators, Colours would look like on their house if it's not on there already, Now with the Façade App it is possible and real easy to provide potential customer a real close to life render of their home with new colour and options on their windows and doors.  It goes without saying that because of that, again once the App is used in the selling process it will result in a rise in contract final cost, it could go from 5% to as much as 30% of Upsell possible just because the client can now see for himself how these options will look like on their house.
The Facade App is a must for any business in the Windows and Doors industry
Call us or write us for a quote or a Demo, we'll be happy to assist you.
Your projects at your fingertips
Keep track of all your projects, easily find and show potential clients past designs created with the app.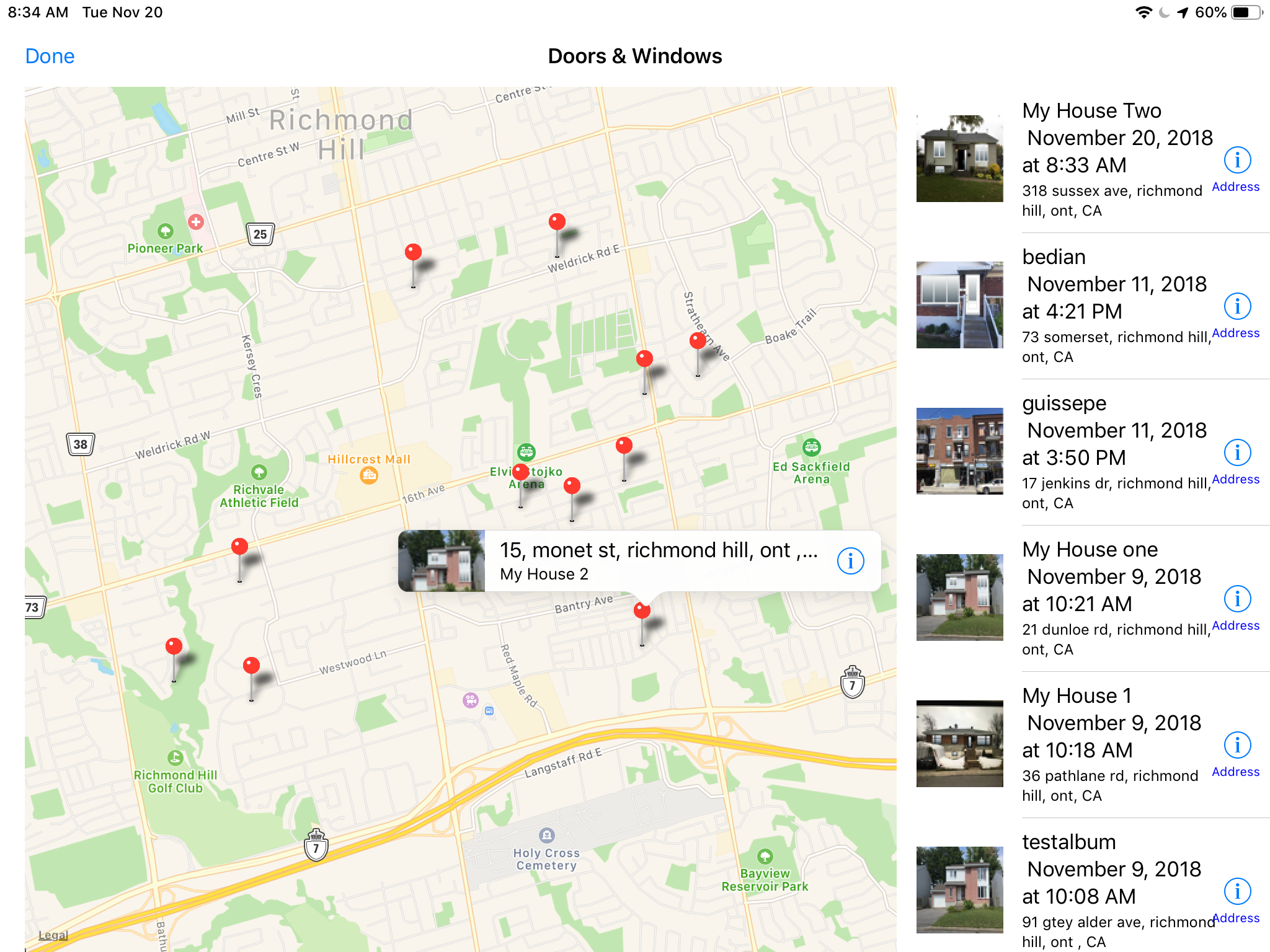 Front doors, patio doors, garage doors, casement windows, sash, sliders and contemporary windows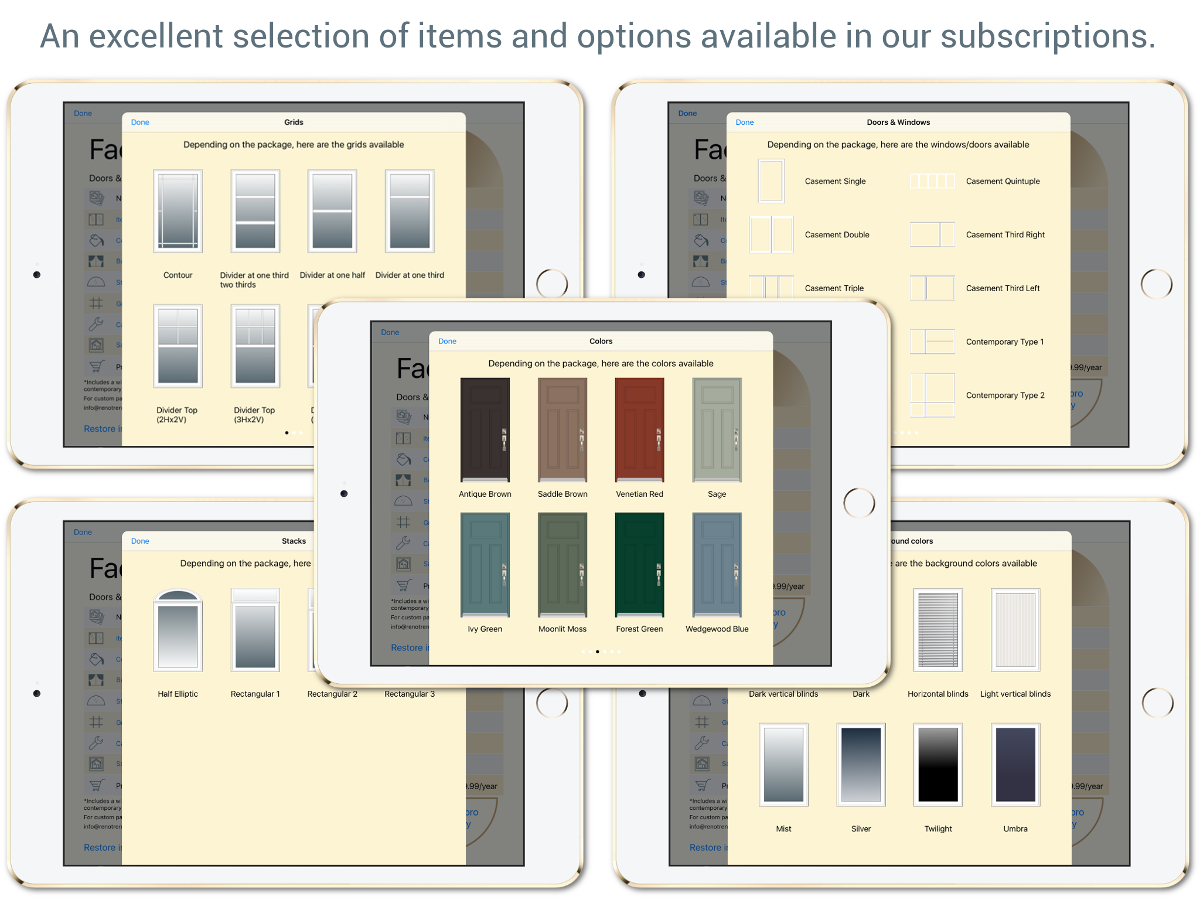 Add colours, grids and separators, change the background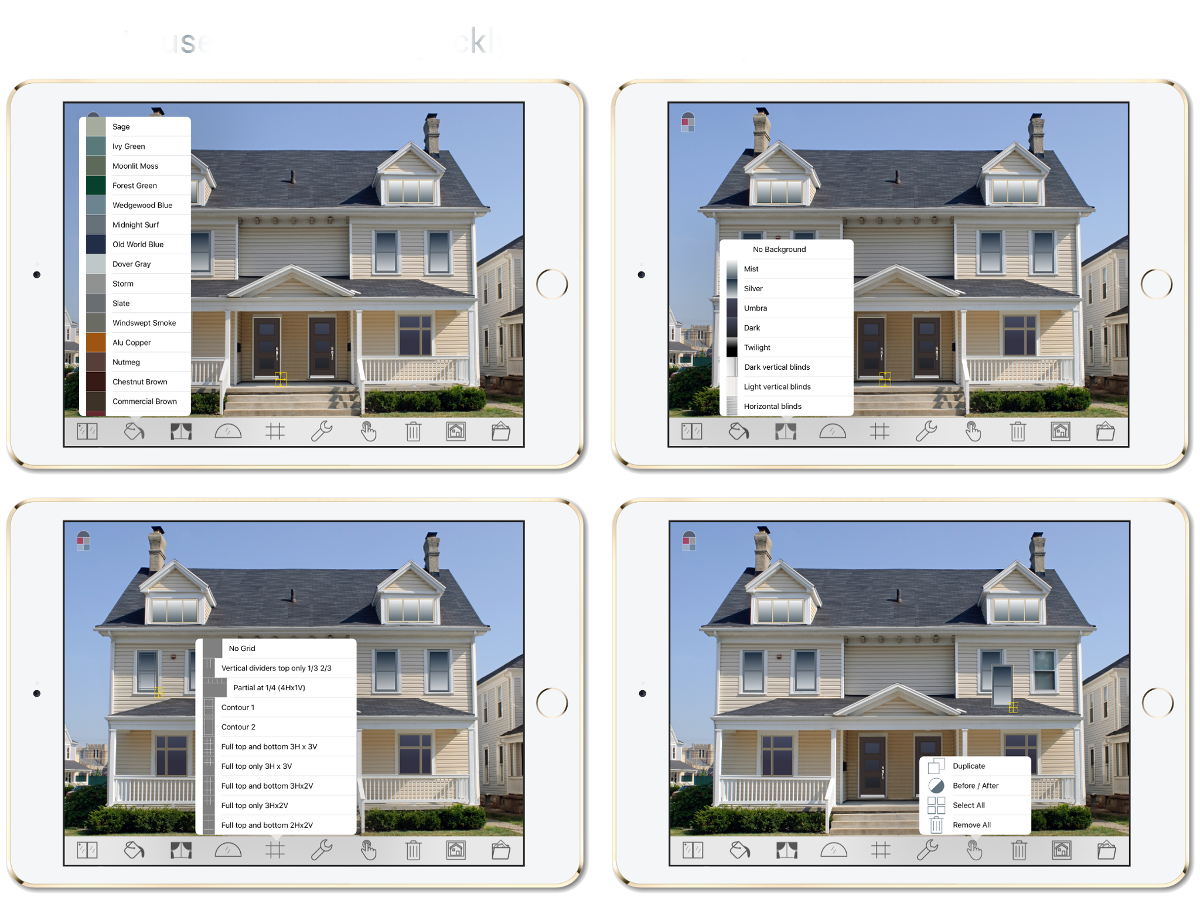 Change the look of any house

With Hundreds of Windows and Doors
Create a beautiful design

With all sorts of Tools and Options
Use the calibration tool

Find a measurement with one known length.
Fin the perfect Design

Discover a new house, become your own Designer
Advantage in using the App
Easy to use, High resolution and mobile
Print Reports, like quotes and estimations
Propose many Design alternatives and colours
Transformations made with the App
Garage Door and front Door

Original image

Garage Door and front Door with glass

These new Doors give this house a more modern look and lets more light in

Windows

Lets continue designing this house

Windows with dividers

We used a brown colour and dividers to get this house to it's completed design.

Google Street image

We need to modernize the look of this house

Google Street image of a house with new windows and door

New contemporary windows ans doors, brown colour

Windows with grids

This house is stock in another era

Windows with dividers and double door

A new up to date look for this house, white and slate
Introduction videos
Create a new project
Introduction video
Add a window on the Canvas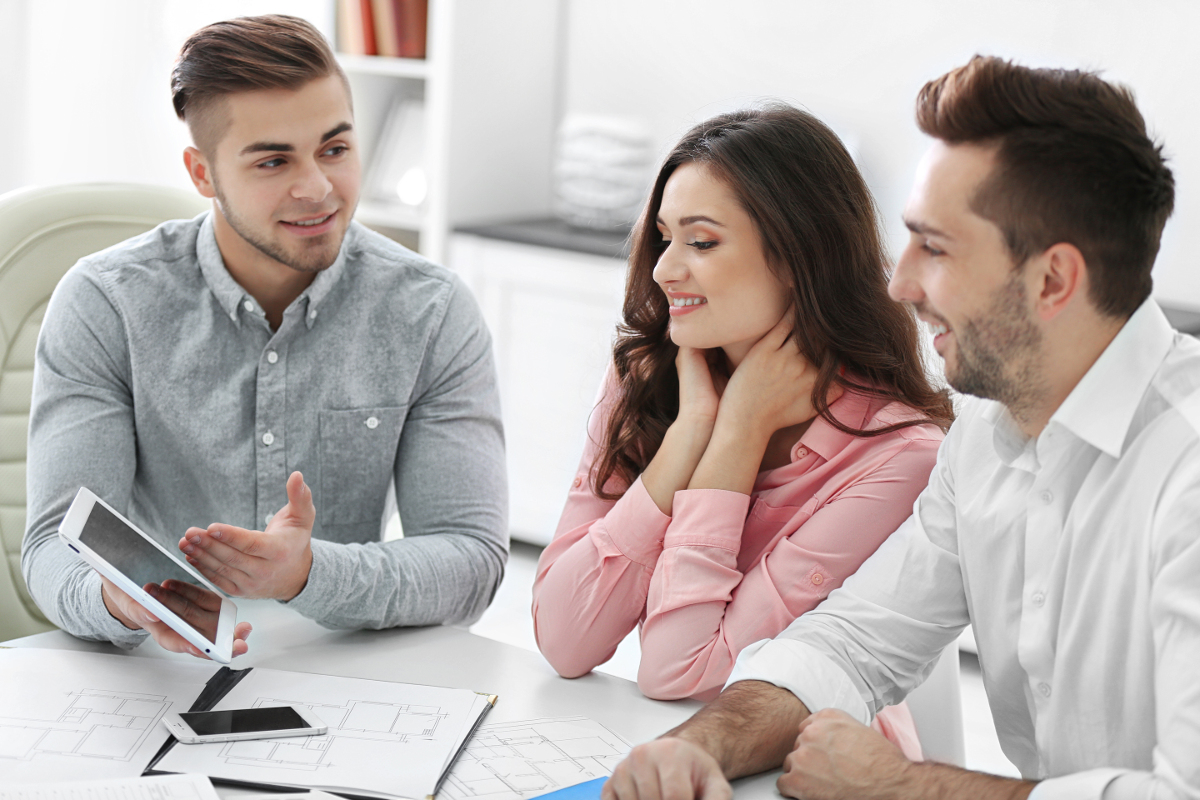 FOR THESE COMPANIES, CUSTOMER EXPERIENCE IS IMPORTANT, IT IS FOR THIS REASON THAT THEY HAVE INCLUDED FAÇADE IN THEIR SALES PROCESS








A picture is worth a 1000 words
This quotation is obviously not from us but everyone knows that.  Nothing can make it as easy to understand something  like a picture can.  Solidify your market share by bringing your business in today's technological era. Propose a total client service, where client experience is in the center of all, and see your sales soar like never .
Façade Windows and Doors Designer can do that for you.